Arlington Apts. 906 E. 4th St. Arlington, WA 98223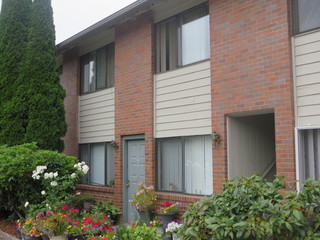 Location:
Arlington, WA
Arlington is a picturesque community 30 min. north of Everett. As you exit I-5 you pass through dozens of local family farms, with the freshest produce around. We are surrounded by the snow peaked Cascade Mountains, with fabulous views from many angles. This is the gateway for the scenic North Cascade Highway. The Arlington Apartments are set back at the edge of Arlington. It is right down the road from the hospital and the library. Across the street is Presidents Elementary School, which offers sprawling play fields and a fabulous playground. We have 1 & 2 bedroom units. Many of our homes have washers and dryers in them, to save you time and money. There are also laundry facilities on site. Within walking distance is Terrace Park, which offers playgrounds set under old growth evergreen trees. This city features a meandering river that many locals enjoy inter tubing down, on a hot summer day. Take the kids to the Kangaroo farm, where you can feed them right out of your hands. You can also pet a variety of animals and kiss a lama (pucker up butter cup!!!) Arlington is full of charming shops and cafes. If you like quiet, country living, come down and check us out.
Office 360-435-2771
Tom 425-280-5303
Neva 425-319-4315
Marji 425-773-3066
Monica 425-931-2652
Natasha 425-931-2711




Williams Investments
360-651-6000

906 E 4th St.
Arlington, WA 98223
View Map
Service Type:
Real Estate
All information in this site is deemed reliable but is not guaranteed and is subject to change